Original Drawings

It is always difficult for me to part with my drawings, but since they would partly only vegetate in a folder, they are perhaps better off with you on the wall?!

Since I've drawn quite a bit in the last few years and I don't have everything here on my website, you should definitely take a look at one of my galleries if you want to buy an original:
Quelchii auf Instagram or Quelchii's deviantART Galerie
The prices of the drawings vary between 50 € and 300 € depending on the effort. Individual prices on request.

Since many of the drawings contain a marker layer, I would always recommend a frame with glass (with UV protection). In addition, I still seal the drawings with a fixative (UV protection).
Art Prints

As an inexpensive alternative to an original drawing, I offer art prints. The print data is prepared and compared by me in such a way that the end result matches the original as closely as possible (test prints). I use an Epson SureColor SC-P700 as a high-quality art printer.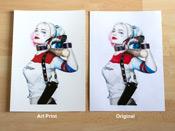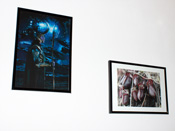 Price List
Art Print A5 (14,8 cm x 21,0 cm): 10 €
Art Print A4 (21,0 cm x 29,7 cm): 20 €
Art Print A3 (29,7 cm x 42,0 cm): 30 €
Sketch card sets: on request
For A5 and A4 prints I use Matt FineArt Paper from Hahnemüle (Photo Rag Ultra Smooth 305gsm or Rice Paper 100gsm on request) and for A3 prints I use Fine Art Paper from Canon (Premium Matte or Photo Rag ~ 200gsm).
Of course, the art prints are sealed with Hahnemüle Protective Spray for FineArt Prints.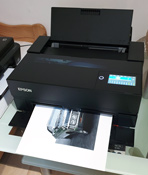 Art prints are signed by me on the back and on request also on the front.
Payment & Shipping

Shipping costs
Germany: 6 € (registered shipping)
Rest of the world: 9 € up to 13,50 € (with tracking, costs depend on location)
Payment
Payment can be made by PayPal or, if necessary, within Germany by bank transfer.
Contact

If you are interested in an original drawing or art print, please send an email to info[a]quelchii.com.